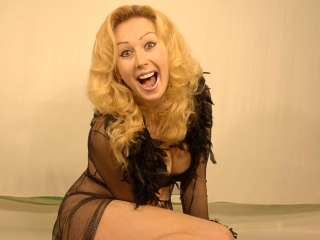 Gender: female
Age: 34
State:
Country: Germany
I speak:

Hot and horny woman always looking for fun without inhibitions hihihi. I love to play with you in front of the camera and to have together an orgasm ! Dirty Talk desired :-) Come to me, be horny and naked with your cock in the hand hiihih
Videos and Pics of MilfVeronique
ReifeVeronique

Picture gallery
This gallery contains media from the categories Blonde, European, Big Breasts, Dessous, MILF.