SweetNikki
(28)
from USA
Gender: female
Age: 28
State:
Country: USA
I speak: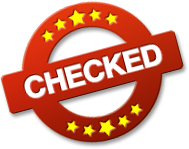 Amateur tags

I`m NIikki the horny which it likes to do in front of cam and want you to participate on it if I I`ll get my wet pussy like it just love doggy and wild Pretty messed halt. And like doing too much else with. Just take a look at me in chat pure and convincing yourself I wish you much fun on my profile. Looks at my videos and pictures, new one always are in work. Make me happy about each evaluation of you and always beautifully COOL ONE ble iben. Kisses your sweet curly Kisses Nikki!!
My Personal Info
| | |
| --- | --- |
| Height | 165 ft |
| Weight | 45 lbs |
| Ethnicity | White / Caucasian |
| Eye color | brown |
| Hair color | black |
| Hair length | long |
| Figure | sportive |
| Body hair | none |
| Pubic hair | natural |
| Cup size | D |
| Glasses | no |
| Tattoos | several |
| Piercings | several |
| Marital status | single |
| Children | none |
| Smoking | no |
My preferences
What I'm looking for, is
a woman
a man
a couple
a transvestite
a transexual
a bisexual
What I would like to experience, is
an escapade
a relationship
a flirt
email sex
an affair
a ONS
an exciting friendship
fetish erotic
BDSM
group sex
What turns me on, is
Vanilla sex
Anal sex
Oral sex
Peeing
Being submissive
Being dominant
Sex Toys
Swinger
Outdoor sex
Public sex
Dessous
RPG
Voyeurism
BDSM
More about me
What I can tell about myself
I`m after a longer relationship finally single again and got the feeling that you have missed a lot. Since I`m 19 I was with my ex but I always had a great desire it, other men and crazy things to try in bed. Finally, I can totally frank do what I would like - maybe with you? Fucking is my true passion, but most of all I am in jizz. With me you can horny Experience and hot fuck enjoy . Besides, I blow your dick happy until the end.
What's being said about me
A permanent Horny and index Joyous bitch I want you close to my horny drift away necessarily participate and it makes me more horny when i know I will observed or used . I love sex in all possible positions and places `m all about Fisting on and it may well used & abused to wish you lots of fun here with my photos and home videos.
My erotic fantasy
My favorite fetish is role playing... it is so much fun and I think I am very good at it!!! I can be a dirty slut and I can be sweet and innocent..right now I am thinking to an assistent and I am a looking for you to be my pacient because I need to give you some special cares!!!
Visit my diary daily to stay up to date with everything I do.

I want you to fuck me like I`m your good girl....
Oooh, you`re so good, you`re making me wet !Fuck me faster, make my tits bounce!
Gefunden in Bisexual | Brunette | European | Black hair | Amateur

Lick my clit and play with him
My creamy pussy so wet
Gefunden in High Heels | Butt | Closeup | Black hair | Amateur

My special present for you: Dancing on the bar;)
Moving my ass lascivious on the bar when you are licking my nipples
Gefunden in Bikini | Brunette | Posing | Black hair | Amateur

Zoomed whore ass
Zoomed whore ass and wet pussy licken
Gefunden in Legs | Brunette | Finger | High Heels | Amateur

Sperm Addiction
You know that I like downright addictive after your hot cum am! ... Today you may me all your cum in my mouth cunt nice splash. Dirty Talk with cool and a hot Wich countdown I`ll bring your cock guaranteed to explode!
Gefunden in Bisexual | High Heels | Butt | Amateur | Fetish

throat fuck
I can be a sweet school girl that makes you like what you say - but I can also be a horny slut who gets plowed! `What do you like better, or is both horny? Upside down blow, deep throat, oh yeah that`s cool ... and now take me from behind you horny stallion. Fuck deep inside tight in my pussy and sprayed me all in ...
Gefunden in Butt | Masturbation | Closeup | Black hair | Amateur

fun alone
You can also have fun alone in the dressing room of a department store. I have myself with the phone only filmed in the string with hand in panties Hopefully now no one comes in. ..... or actually it would be cool as a young cock to blow - I`m already wet .... ...
Gefunden in Bikini | Feet | Closeup | Black hair | Amateur

Who wants to fuck, needs to be friendly
You surely know this saying: "Who wants to fuck, needs to be friendly" - right? So who wants to fuck me to lick me to orgasm, =))) A user here has already made it! Who dares to be next?
Gefunden in High Heels | Closeup | Black hair | Amateur | Fetish

You`ve been getting me all worked up,horny and wet!
Look me in the eyes; I`m gonna suck that cock so good... but I want you to beg me for it.
Gefunden in Bisexual | High Heels | Posing | Amateur | Fetish