Black-Velvet
(31)
from United Kingdom
Gender: female
Age: 31
State:
Country: United Kingdom
I speak: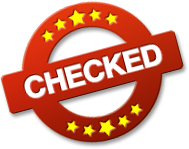 Amateur tags

I am a woman, not a girl and I am looking for a man, not a boy. Are you a matured man who knows how to treat a lady and how to fulfill her needs?
My Personal Info
| | |
| --- | --- |
| Height | 5 ft |
| Weight | 137 lbs |
| Ethnicity | White / Caucasian |
| Eye color | brown |
| Hair color | black |
| Hair length | long |
| Figure | normal |
| Body hair | little |
| Pubic hair | partly shaven |
| Cup size | C |
| Glasses | no |
| Tattoos | none |
| Piercings | none |
| Marital status | single |
| Children | none |
| Smoking | no |
My preferences
What I'm looking for, is
What I would like to experience, is
What turns me on, is
Vanilla sex
Anal sex
Oral sex
Dessous
More about me
What I can tell about myself
A lady in the streets but a beast in bed
What's being said about me
Not available
My erotic fantasy
I want a man who takes his time amd knows how to use his tongue
Visit my diary daily to stay up to date with everything I do.

Closeup pussy and ass
Both my tiny holes are waiting for a hard cock
Gefunden in Pussies | Closeup | Thong | Partly-shaved | Tits

Long legs
I know men like long legs. How do you like mine?
joshf420 writes a comment:
So hot and sexy
Gefunden in Legs | Topless | Black hair | Thong | Tits

Bedroom basics
Flashin my nice tits for you in my bedroom
Gefunden in Topless | Posing | Black hair | Thong | Tits

Getting in position
You just need to decide: do you want to go through the front or the back door?
joshf420 writes a comment:
Dam
Gefunden in Open Legs | High Heels | Butt | Pussies | Tits

Flashing my tits and pussy
Do I get a 'Like' ?

Cougar underwear
Dangerous yet sexy
Gefunden in Bra | Posing | Black hair | Thong | Dessous

Upskirt and full nude
I bend over and show you my sweet pussy and tight asshole
mitch0110 writes a comment:
really nice cunt and ass shot you have posted. Your pussy looks like the kind I`d love to drop down on and tongue the shit out of it
dminney writes a comment:
Yummy holes hhmm

Tits and upskirt
Exposing my titties and showing you whats under my short skirt
Gefunden in Pussies | Skirt | Black hair | Tits | Upskirt

Kitty
I am a naughty kitten. Do you like me this way?
frequenttrav3 writes a comment:
I love this gallery, is SUPER SEXY!!!
frequenttrav3 writes a comment:
Amazing Body! I love your ass and tits!
Gefunden in Bra | Posing | Skirt | Black hair | Amateur

Juicy peach
Next time you eat a peach do me a favour and think of my juicy pussy
dminney writes a comment:
Delicious holes
Gefunden in Open Legs | High Heels | Pussies | Closeup | Tits