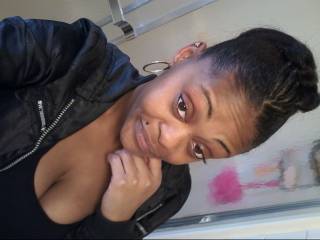 They call me Fantasy, truly a beautiful fantasy! I`m 5"4`ft., carmel skinned, brown eyes, long brownish/redish hair, average( with a little exstra) body type and an amazing style. I`m very out going, bisexual and LOVE to meet knew people who are looking for a good time, great sex and and a little openminded.
Description
Gender: female
Age: 23
State: Arizona
Country: USA
I speak:

My Personal Info
| | |
| --- | --- |
| Height | Not available |
| Weight | 138 lbs |
| Ethnicity | Not available |
| Eye color | brown |
| Hair color | brown |
| Hair length | long |
| Figure | thickish |
| Body hair | normal |
| Pubic hair | shaved |
| Cup size | D |
| Glasses | no |
| Tattoos | several |
| Piercings | several |
| Marital status | Not available |
| Children | Not available |
| Smoking | yes sometimes |
My preferences
What I'm looking for, is
a woman
a man
a couple
a bisexual
What I would like to experience, is
a flirt
email sex
an exciting friendship
fetish erotic
What turns me on, is
Anal sex
Oral sex
Being submissive
Being dominant
Sex Toys
Outdoor sex
More about me
What I can tell about myself
I`m a very sexual woman who loves to get dripping wet and play in my own juices.
What's being said about me
Lady in the streets but a Freaky Fantasy in the sheets!
My erotic fantasy
Not available
Visit my diary daily to stay up to date with everything I do.
Live Cam Sessions

Hi all my hot sexy peeps online tonight... feeling hot and bothered or just need to relief a little....come take a peak at Fantasys live shows tonight, I can help you forget all your problems for tonight!! Live Cam sessions have been running on/off since 9pm and will continue up until 1230am(Aug. 16th).

Sexxiness in boxer briefs
This gallery contains media from the categories Legs, Bra, Big Breasts, Butt, Black hair.
New New

NEW sexy pics and vids shall be uploaded by 2pm
ALL DAY

Come join in on a live session that will have woman dripping wet and men rock hard. LIVE CAM BEGINS 1PM-10PM (cam will not run full 9hrs, there will be a few minor brakes)..... LOOKING TO ENJOY YOURSELF, IF SO FANTASY`S GOT SOME FUN FOR YOU!

Twerking ass
Twerking my ass after a nice shower!
Gefunden in Bra | Big Breasts | Butt | Closeup | Amateur

*Live Cam*

There was a little hold up with my livecam earlier, tho I did go live.. it was not the show I wanted to perform. With that being said.. I will be doing livecam again around 9-930pm.
If you just can`t wait, 1new video and new pics where uploaded to help ease the wait

First join me live while I bath/lotion my sexxy body begins @435pm.
Second watch me while I twerk my carmel ass around before playing with my tight pussy begins @6pm!!!
Third join my live cam as I penetrate my ass with a toy begins @715pm!!

YOU LIKE FANTASIES............ COME ALONG TO FANTASYLAND!!!!!!!!!!

Spank Me

I`ve been sooo bad, I think I need a spankin.... can you handle livecam with wet and wild Fantasy!?
Fantasys Live Cam session

come join in.... on live right now right now...
Live cam

Live cam session really soon, come watch my Carmel titts bounce around while making my pussy super wet!!