Fun4life
(27)
from USA
Gender: female
Age: 27
State:
Country: USA
I speak: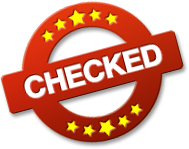 Amateur tags

Hey Sweethearts! :) Who want´s to get to know me and do some kinky stuff to me? I am in the mood for some nasty things, so don´t leave me hanging here all alone :(
My Personal Info
| | |
| --- | --- |
| Height | 5 ft |
| Weight | 117 lbs |
| Ethnicity | White / Caucasian |
| Eye color | green-gray |
| Hair color | red |
| Hair length | shoulder |
| Figure | slim |
| Body hair | none |
| Pubic hair | none |
| Cup size | A |
| Glasses | no |
| Tattoos | many |
| Piercings | none |
| Marital status | single |
| Children | none |
| Smoking | no |
My preferences
What I'm looking for, is
a woman
a man
a couple
What I would like to experience, is
a flirt
email sex
an affair
a ONS
an exciting friendship
fetish erotic
group sex
What turns me on, is
Vanilla sex
Anal sex
Oral sex
Being submissive
Being dominant
Sex Toys
Swinger
Outdoor sex
Public sex
Dessous
RPG
Voyeurism
BDSM
More about me
What I can tell about myself
I am totally into tattoos and i think i am pretty open minded in general.
What's being said about me
a lot!
My erotic fantasy
I totally love getting massages, the best thing i know is getting a nice massage and then getting some nice service underneath the waistline. A massage with Happy End for women...
Visit my diary daily to stay up to date with everything I do.

Bare naked
... i am only wearing my chucks.
collegeboy21221 writes a comment:
just amazing wish i could be there with u =P

Under my Skirt
Do you dare to take a look? come on, it´s free...
Thompson93 writes a comment:
Ur beautiful
MLODY writes a comment:
nice pics
Gefunden in Panty | Schoolgirl | Upskirt | Teens | Tattoos

Attack of the Cumeaters
and i am Cumeater no 1. i just love the taste and the feeling of hot jizz on my skin. Some. :P
getuoff writes a comment:
wish that was me you are putting those beautiful lips on

Tattoo Teen with hot Fuckholes
I am posing in front of the Cam and i will show you how i gently touch my two fuckholes. they are waiting for you.
achellis9 writes a comment:
She`s beautiful and so nice, so much fun to be with!

Tattoo Teen Slut!
Come and i´ll show you something :D
frequenttrav3 writes a comment:
AMAZING ASS AND PUSSY!!!
Gefunden in Open Legs | Small tits | Tits | Teens | Tattoos

i´ll invite you
to a good glas of wine... or a nice, nasty fuck :D
MLODY writes a comment:
nice pics
Needshelp writes a comment:
Very cute!!!

Pussy wash
Come and join me in the bathroom, i need to wash my pussy in the shower...

Bathroom fuck
I am enjoying a nice bath, but i think i forgot to lock the door, because my neighbor comes over again to get what he needs...
achellis9 writes a comment:
She`s sexy in every way that any man would want
largecockedman writes a comment:
I love the way this girl moans, while she is being fucked in her pussy.

Bikini
Some pictures me wearing a bikini and some pictures of me not wearing a bikini ;)
frequenttrav3 writes a comment:
Simply FANTASTIC!!!! I never see a most beautiful and sexy girl before! Everything on her is perfect!!! Thank you for share your pictures with us!