Jaquie
(28)
from USA
Gender: female
Age: 28
State:
Country: USA
I speak: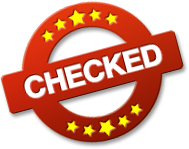 Amateur tags

I love sexual encounters with strangers. The anonymity makes the sex so much more intense! Casual sex is so addictive! But please do not get me wrong: I am not looking for some creep who sends me thousands of pictures of his dick ... I want to be seduced and conquered!
My Personal Info
| | |
| --- | --- |
| Height | 5 ft |
| Weight | 113 lbs |
| Ethnicity | Black / African American |
| Eye color | brown |
| Hair color | black |
| Hair length | long |
| Figure | slim |
| Body hair | shaved |
| Pubic hair | shaved |
| Cup size | B |
| Glasses | no |
| Tattoos | several |
| Piercings | one |
| Marital status | single |
| Children | none |
| Smoking | no |
My preferences
What I'm looking for, is
What I would like to experience, is
What turns me on, is
Vanilla sex
Anal sex
Oral sex
Sex Toys
Swinger
Outdoor sex
Public sex
Voyeurism
More about me
What I can tell about myself
Not available
What's being said about me
Not available
My erotic fantasy
I want to be tag teamed, triple teamed or even more....
Visit my diary daily to stay up to date with everything I do.

In font of the mirror
how do I look today??

Hotel slut got a dildo
I was supposed to meet a guy here, but he never showed up ... but I know how to help myself!

Hotel slut is horny
I was supposed to meet a guy here, but he never showed up ... now I'm horny and alone .... what can I do??
Minotaur2 writes a comment:
Mmmmmmmm Mmm, yummy!

Hotel slut
I was supposed to meet a guy here, but he never showed up ... whatever I can have fun by myself!

Opening my ass and pussy wide
Wow I'm so hot and more than ready to go. I open my ass and pussy wide, I want your cock so bad!!

Bad girl going wild
I go crazy on my sweet black pussy
graz47 writes a comment:
..you so much randy my baby !!!!
Gefunden in Open Legs | Masturbation | Pussies | Closeup | Slim

Panty masturbation
I'm so horny I put my hand down in my tight hotpants and start rubbing my wet pussy. Oh my pants will be so dirty when I'm finished...

I\\\'m so hot
Get in touch with me and I'll show you
copyrit1 writes a comment:
LOOKIN VERY NICE!
Vin062 writes a comment:
Wow! I`m liking it!!!!

Pussy stretched
My big pink friend makes me cum so hard