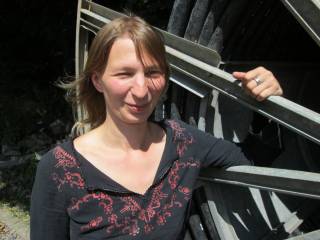 I am Maria from Germany, sweet and hot! Convince yourself! I am looking for real hot experiences. Tell me what turns you on and what you longing for, come I`m waiting for you! Kiss Maria
Description
Gender: female
Age: 35
State:
Country: Germany
I speak:

Amateur tags
My Personal Info
| | |
| --- | --- |
| Height | Not available |
| Weight | Not available |
| Ethnicity | White / Caucasian |
| Eye color | crazy color |
| Hair color | blonde |
| Hair length | shoulder |
| Figure | normal |
| Body hair | none |
| Pubic hair | none |
| Cup size | A |
| Glasses | no |
| Tattoos | none |
| Piercings | several |
| Marital status | with partner |
| Children | 2 |
| Smoking | yes sometimes |
My preferences
What I'm looking for, is
a woman
a man
a couple
a transvestite
a bisexual
What I would like to experience, is
What turns me on, is
Anal sex
Oral sex
Peeing
Sex Toys
Swinger
Outdoor sex
Public sex
Dessous
RPG
Voyeurism
More about me
What I can tell about myself
If I were a man, I would have a permanent stand: D
What's being said about me
A girlfriend called me "Ficknudel" laugh ...
My erotic fantasy
Grins ... rather ask for my taboos
Visit my diary daily to stay up to date with everything I do.

From head to toe
I`m on my favorite chair ....
Even more horny it would have been if you had sat on it and your hard cock under me would be!
My wet hole would have felt him only too gladly, also with my feet or my mouth I love spoiling!

Horny toys
... with the tail,
Oh you do not know how much it makes me play with a tail, to be able to suck it big and feel it in and on my whole body!

Me and the heavy device
I`m totally on men`s toys .....

My pussy very close...
.... and very deep insights!
Mmmhhh .... what you can do everything?
The thought makes me crazy again!

I fucked the car
The car had to go into the workshop and I did not forget to take the dildo into the rental car. But I was able to help me really cool differently.
Gefunden in Car | Blonde | Masturbation | Dessous | Fetish

I blow him so happy
Just between times sucking hard and enjoy as the gentleness in the eyes stands, which I make sooo glad mmhhh .... Delicious
Gefunden in Blowjob | Blonde | Outdoor | Masturbation | Fetish

Bloody and juicy
We wanted to make a barbecue party, since I had been there so early and had to wait, I have put myself in the house and the time something differently expelled. Then came the first and has me smoothly filmed ... That was pretty horny and messed up, then I had to also so urgently pee. ...

Spoiled in the barn
He wanted me to heat him up and really horny ...
First I was a bit shy but then it was really geillll
But until I have noticed that the camera runs tzz ...
Get to look at the right feel the video itself
Gefunden in Dildo | Blowjob | Blonde | Masturbation | Cock

take me you horny ....
Los Take me, my juice is already running down your eggs
Gefunden in Blonde | Open Legs | Masturbation | Dessous | Dirty Talk