Mamakitty321
(22)
from USA
Gender: female
Age: 22
State:
Country: USA
I speak: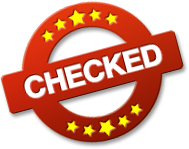 Amateur tags

Hi my name is ashya i am a stay at home mom and have some extra time i have always bin curious of making porn my husband is also very interested :)
My Personal Info
| | |
| --- | --- |
| Height | 5 ft |
| Weight | 110 lbs |
| Ethnicity | White / Caucasian |
| Eye color | light blue |
| Hair color | dark brown |
| Hair length | shoulder |
| Figure | slim |
| Body hair | none |
| Pubic hair | none |
| Cup size | C |
| Glasses | yes reading glasses |
| Tattoos | several |
| Piercings | several |
| Marital status | married |
| Children | Not available |
| Smoking | no |
My preferences
What I'm looking for, is
a woman
a couple
a transexual
a bisexual
What I would like to experience, is
an escapade
a flirt
email sex
an affair
a ONS
an exciting friendship
fetish erotic
BDSM
What turns me on, is
Vanilla sex
Oral sex
Peeing
Being submissive
Sex Toys
Outdoor sex
Public sex
Dessous
Voyeurism
BDSM
More about me
What I can tell about myself
I am extremely open and my husband is extremely kinky we know exactly how to get each other off
What's being said about me
Not available
My erotic fantasy
I have tons there always open for exploration
Visit my diary daily to stay up to date with everything I do.

More pics of me
Can request custom pics and positions

Various pics of me
This gallery contains media from the categories Bra, Blonde, Topless, Posing, Dessous.

me cumming hard ;)
This gallery contains media from the categories European, Finger, Closeup, Shaved, Tits.

me fisted and dressing up
me dressing up as a school girl and my husband fisting me

Me being played with
My husband fingering me till I explode and twitch out !!
joker5588 writes a comment:
Mmmmmmmm! I wish i was the one doing that to you!

Me being played with
Be being fingered well I play with my self
joker5588 writes a comment:
MMMMMMMM! Very delicious pussy! I wish i could lick it!