Pink_hornet
(29)
from USA
Gender: female
Age: 29
State:
Country: USA
I speak: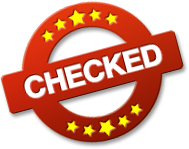 Amateur tags

Recently found out my ex boyfriend was cheating on me so after the years i wasted i want to make up for lost time and get my fill of cock!
My Personal Info
| | |
| --- | --- |
| Height | 5 ft |
| Weight | 130 lbs |
| Ethnicity | White / Caucasian |
| Eye color | blue |
| Hair color | blonde |
| Hair length | longer |
| Figure | normal |
| Body hair | little |
| Pubic hair | natural |
| Cup size | B |
| Glasses | no |
| Tattoos | one |
| Piercings | none |
| Marital status | single |
| Children | none |
| Smoking | no |
My preferences
What I'm looking for, is
What I would like to experience, is
What turns me on, is
Vanilla sex
Anal sex
Oral sex
Being submissive
Sex Toys
Outdoor sex
Public sex
Dessous
RPG
More about me
What I can tell about myself
I want to get fucked and heard this is the place to do it, so guys i am here and ready!
What's being said about me
No B/S does what she says!
My erotic fantasy
Just to make up for time wasted...give me cock!
Visit my diary daily to stay up to date with everything I do.

Shower Power
Do you like how soapy i get in the shower, all the foam makes my naked skin feel so nice
Gefunden in Bathroom | Hairy | Open Legs | Small tits | Pussies

Find the soap
I seem to have lost my soap, can you take a look and check my holes

Look into my eyes
Look into my eyes babe...they want you to take me to bed!
Gefunden in Blonde | Small tits | Long hair | Posing | Dessous

Titty Twister
I love to play with my tits and give my nipples a twist, feels so good!
Gefunden in Blonde | Panty | Small tits | Posing | Tits

Full Feeling
I love to feel my pussy filled with something, this time it is my dildo but i want your cock ;)
Gefunden in Dildo | Hairy | Open Legs | Masturbation | Pussies

Purple Haze
I love to feel the silk duvet on my naked skin, wish you were here to make me feel in a purple haze
Gefunden in Hairy | Blonde | Open Legs | Small tits | Pussies

White Foam
I love to get in the shower and get all soaped up, look how the bubbles look on my tits and as i finger my pussy!
Gefunden in Bathroom | Hairy | Masturbation | Pussies | Closeup

Sexy Selfies
I am here spread for you on the bed, hope that you don`t keep me waiting

Sexy Satin
I love to look sexy in my satin panties...come feel them ;)
Gefunden in Bra | Blonde | Panty | Small tits | Posing