QT314
(30)
from USA
Gender: female
Age: 30
State:
Country: USA
I speak: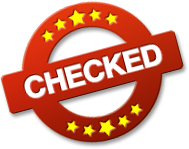 Amateur tags
I`m a thick, curvy, full figured MILF who is looking to have some fun. Would you care to join?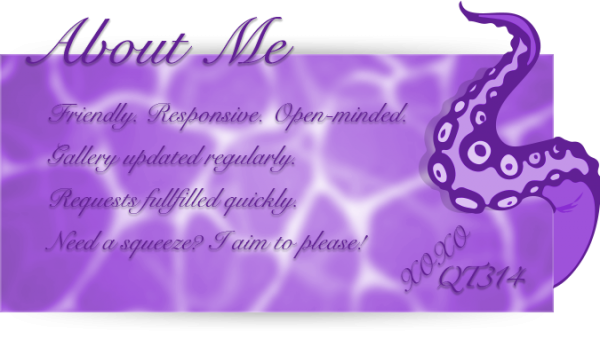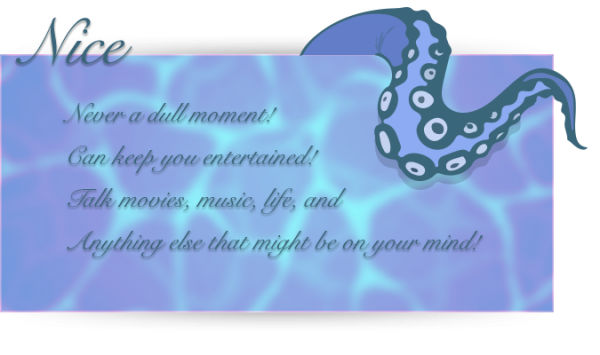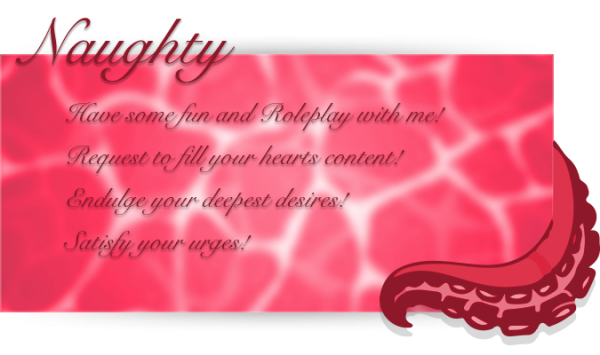 My Personal Info
| | |
| --- | --- |
| Height | 5 ft |
| Weight | Not available |
| Ethnicity | White / Caucasian |
| Eye color | blue-gray |
| Hair color | dark blonde |
| Hair length | long |
| Figure | thick |
| Body hair | none |
| Pubic hair | shaved |
| Cup size | F |
| Glasses | yes reading glasses |
| Tattoos | several |
| Piercings | several |
| Marital status | Not available |
| Children | 2 |
| Smoking | yes sometimes |
My preferences
What I'm looking for, is
a woman
a man
a bisexual
What I would like to experience, is
What turns me on, is
Vanilla sex
Oral sex
Being submissive
Sex Toys
Outdoor sex
Public sex
RPG
More about me
What I can tell about myself
I have 4 tattoos and a few piercings. I smoke on occasion. I wear glasses.
What's being said about me
I`m super new here so, as far as I know, nothing has been said yet. You could be the first!
My erotic fantasy
I enjoy some role playing, having my hair pulled, being spanked and dominated.
Visit my diary daily to stay up to date with everything I do.
It`s been a while

I`m back now, I had to take a bit of a break due to moving and all the hustle and bustle life threw at me for a while. I`m glad to be back! Let`s have some fun!

Just some selfies
A few pictures of myself because I`m feeling cute today.
Tokolosh71 writes a comment:
I'll bet you're cute every day! So post some more photos!
hotrider12345 writes a comment:
great pictures love
Gefunden in Busty | Big Breasts | Normal | Amateur | Selfies
Let me grant your wishes!

I want to please you in your favorite ways! Let me know what I can do for you! I am looking to make some videos and more photo galleries. What kind of content do you wish? Send me a message with your request and we can discuss details. Help me make all of your wishes come true!
xoxox

Trying out this foot fetish thing
Showing off my feet and finishing off with a nice foot massage.
QT314 writes a comment:
I love the black and red! Thanks for the suggestion!
Red_hood writes a comment:
Super cute feetsies,and bonus points for the colour choices

Showing off my oral skills
I love imagining you`re in my mouth!
joshf420 writes a comment:
I have something you can suck on lol

Booty and body shots
A few pictures of my booty and body
bbbbbb11x writes a comment:

joshf420 writes a comment:
Yum

Got milk?
Breast milk spilling from my huge tits for you.
Gefunden in Big Breasts | Hanging Tits | Closeup | Fetish | MILF

Relaxing in the bathtub
Enjoying teasing and showing off for you while relaxing and getting clean all at the same time. Multitasking at its best.
joshf420 writes a comment:
Dam I need those big juicy tits in my mouth
Red_hood writes a comment:
Gorgeous woman and a total sweetheart!!! Give her all your money
Gefunden in Bathroom | Hanging Tits | Tits | Amateur | MILF