SweetLongLips
(36)
from Germany
Gender: female
Age: 36
State:
Country: Germany
I speak: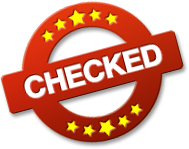 Amateur tags

Hey there, Up for some fun? Then you should drop me a line or visit my webcam. Originally I am from Germany and all my videos are in German language - ideal to improve your German skills, don`t you think? ;-) Kiss
My Personal Info
| | |
| --- | --- |
| Height | 5 ft |
| Weight | 125 lbs |
| Ethnicity | White / Caucasian |
| Eye color | brown |
| Hair color | black |
| Hair length | longer |
| Figure | normal |
| Body hair | none |
| Pubic hair | natural |
| Cup size | C |
| Glasses | no |
| Tattoos | none |
| Piercings | none |
| Marital status | Not available |
| Children | none |
| Smoking | yes sometimes |
My preferences
What I'm looking for, is
What I would like to experience, is
What turns me on, is
Oral sex
Peeing
Sex Toys
Outdoor sex
Dessous
Voyeurism
More about me
What I can tell about myself
It is always difficult to describe yourself... The best is you contact me and make your own picture ;-)
What's being said about me
You need to ask the others if you want to have an answer to that question ;-)
My erotic fantasy
Not available
Visit my diary daily to stay up to date with everything I do.

`Big Emma` meets magic wand massage stick
After a longer time of abstinence it was time again to call the "Big Emma" back to life. As my "Big Emma" was so sensitive, I masturbated with my favorite toy, the massage wand stick which is just terrific. To put it briefly - orgasm guaranteed and
paired with the "Big Emma" just ​​phenomenal for ...
Gefunden in Masturbation | Pussies | Closeup | Toys | Fetish

Hot summer
It is winter, the weather cold and cloudy, so I thought I`ll bring the summer back to you and heat you up.
Watch me playing naked in the pool to relaxed music and the winter-blues is gone immediately! :-)

Pee in the sink
A fan of my pussy lips and pee wanted to see me pissing in the kitchen sink. Here is the video - hope you like it :-)

Girlfriend-strapon-fucking
This is the result when 2 Girls are alone at home ;-) A hot evening with strap-on, dildo and horniness.
Gefunden in Dildo | Blonde | Small tits | Lesbian | Pussies


A special photo-shooting
I had a photo-shooting with my dildo. See how horny that photo-Shooting was...
With close-ups and comments in german language.

Selfmade in pink fishnet
I was wearing my pink fishnet pantyhose and I was so horny so I needed to fuck my pussy with a dildo...
With comments in german language.
joeman58 writes a comment:
wow baby that was so hot!! loved it!!
Gefunden in Dildo | Masturbation | Closeup | Vulva | Fetish

Anita is doing the laundry
My new housemate was at my place to do the laundry. What is this lil bitch doing? Instead of a `proper` pre-washing she`s pissing on the laundry.
With close-ups and comments in german language.
Gefunden in Closeup | Golden shower | Pissing | Vulva | Black hair

Refreshment in pantyhose
On a hot summer day I pleased myself with a dildo - in the pool while wearing pantyhose.
With comments in german language.
Gefunden in Dildo | Outdoor | Masturbation | Vulva | Nylons